Bridal, Fashion and Editorial artists step forward!  With such diverse needs you'll need a wide range of products to choose from, and the UMAexpo aims to please.  We've gathered together some of the top brands and highest quality products for you to choose from.
Education maven Julia Townend knows what makes a great artist, having helped to write the course guidelines for numerous colleges.  Julia continues to work as an in-demand freelancer across film, TV and editorial, while also producing her much-loved glitters and gold leaf which have earned places in her peers' kits.
Shazia Khan's experience at the top of her game in the Asian Bridal sector led to repeated disappointments with false lashes - so, naturally, she went ahead and made her own.  Her high quality synthetic fibre lashes are often mistaken for real mink, such is their softness.  Cruelty-free, double-stacked and re-useable, these are lashes with a difference.
If your constant niggle with brands is a disappointing lack of pigmentation then be sure to visit Ash Cosmetics.  Their premium quality pigmented cosmetics are packaged in customisable palettes, letting you put together your a refillable configuration of your favourites; mix and match to cut down on the amount of products you need to stash in your daily kit.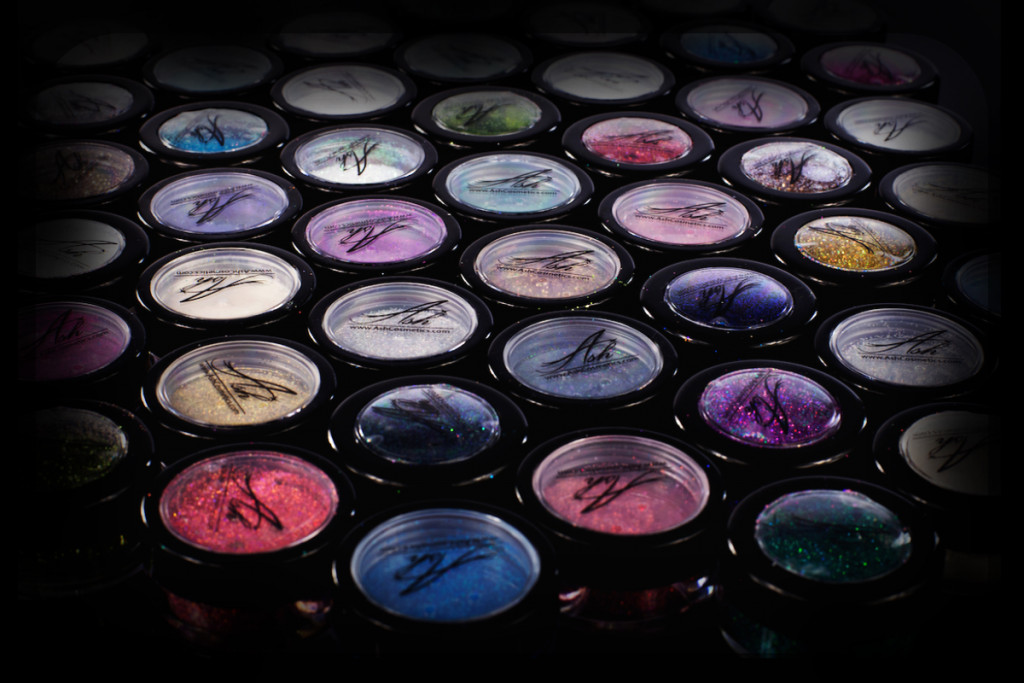 These luxury strip lashes were in development for over two years, with the team determined to painstakingly create the best lash styles for all eye shapes.  Hand-tied with a flexible band to ease application, you can choose from silk and 3D Mink options which can be reused for up to 25 times - and with great offers available it's a great time to stock up.
The home of high definition airbrush beauty, there's a reason why so many artists keep flocking back to Airbase's machines and cosmetics.  With their carefully balanced silicone formulas the products have incredible flexibility and durability.  Airbase is used backstage at stage shows, fashion shows and TV productions regularly - have you tried it yet?
Mona Turnbull's view of life is through the prism of her artist's eye.  With a varied background including a BA in Business & Advertising Management, she has always been drawn back to the world of colour.  Now running a face and body painting, creative make-up and art business, she has undertaken art study with some of the best in the industry.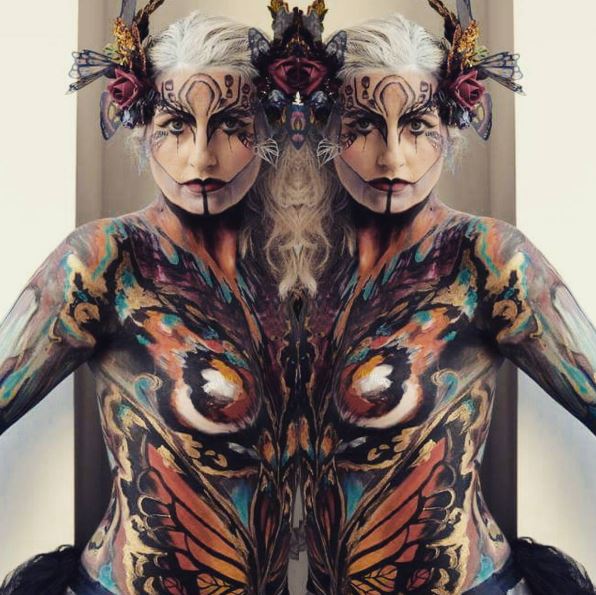 We are huge fans of Nanshy's synthetic brush range.  Not only are they extremely affordable, varied in style and cruelty-free, their brush shapes have been extremely well thought out and result in excellent application.  Their carefully curated brush sets are great value and have put together the perfect tools for your ideal look.
Tina Earnshaw Brushes - Stand C3
Oscar-nominated and Ridley Scott's right-hand woman, Tina knows a thing or two about brushes.  Frustrated by the lack of quality brushes coming out of Europe, she developed her own range of luxurious, hand-sculpted tools to achieve the perfect look.  Be sure to check out the beautiful silk brush rolls which go alongside them.
MUD's huge product range have come straight from the minds of the tutors and artists who have worked with the brand.  Trusting their knowledge as one of the best make-up schools in the world, their cosmetics range are of top professional quality, well conceived and always deliver as promised.  Take advantage of their discounts to stock up on reliable essentials.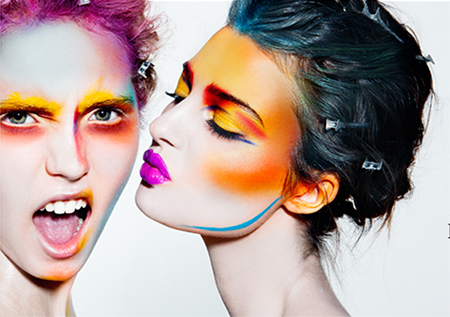 PAM is a must-visit for all artists, thanks to their wide variety of brands on offer in one place.  Louise Young will be on hand to demonstrate her eponymous range, while the talented team educate, advise and demo their extensive range.
A handy number to take note of.  How many times have you been stuck with poor lighting and inadequate mirrors on set or location, making your job so much harder?  Location Mirror supply lit mirrors throughout the UK, both for hire and to buy.
We're so thrilled to welcome colourful trend-blazer NYX Cosmetics, who have taken the country by storm in such a short space of time.  Unafraid to try unusual colours and textures, the potential of their products is limited only by your imagination.  Already very affordable, you can expect some tempting offers to sweeten the deal even more.
The hottest new professional retailer are making their show debut this year, stocking everything you might need for a full day on set.  More than just a store, the Armoury aims to build a community to help empower make-up artists with knowledge, support and creative inspiration with the help of their experienced artist staff.
Designed for make-up artists and enthusiasts, Base Pro's handmade Japanese premium brushes provide everything you need to achieve flawless results.  They are handmade from the very best natural and synthetic fibres and rigorously tested by experts producing the latest fashion make-up looks for catwalk, screen and print.
Make Up For Ever Paris - Stand D3
We are so pleased to welcome Make Up For Ever to the show for the first time.  Their products have a home in so many artists' kits that we know the team will be very busy this weekend - especially once news gets out of their huge 40% discount, exclusively for UMAexpo customers.  From their coveted foundations to their rainbow of colour cosmetics, there's always something to catch your eye.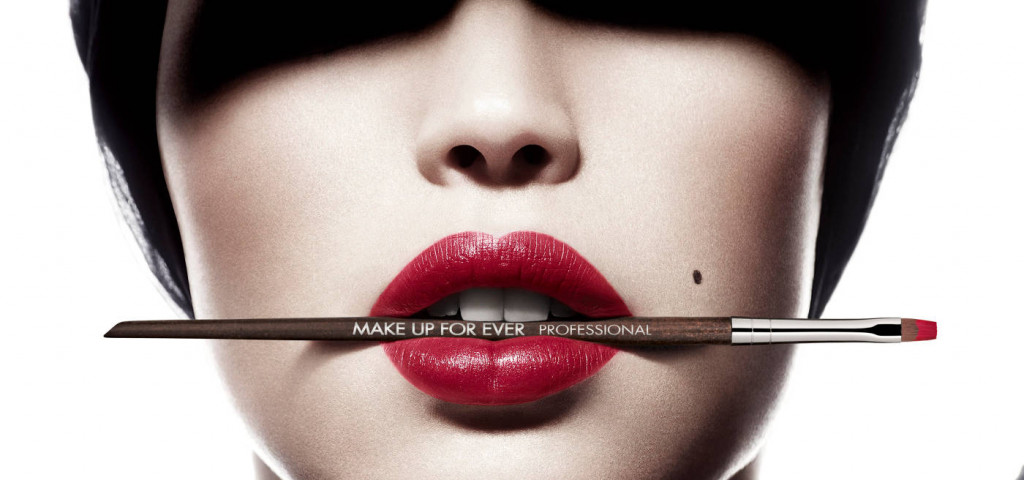 Born out of necessity (and frustration) these bags and carriers have been designed by fellow artists Cheryl Hill and Tanya Noor.  Their experiences over the years inspired them to create practical, robust and lightweight designs which are perfectly adapted to the needs of modern make-up artists.
The National Association of Screen Makeup Artists and Hairdressers should be a destination for you.  Check in for the latest news and updates from the team, enquire about insurance or sign up for their masterclasses.
With a 30 year history as one of the original cruelty-free brands, Pierre René set out to innovate the delivery of their cosmetics, including make-up which is silicone-free, paraben-free, nourishing and suitable for sensitive skin and eyes, without compromising on quality or pigment.
The original magazine for make-up artists in the UK, this online industry bible features the hottest news and biggest scoops.  Expect interviews with top artists across the make-up industries, product stories and comment pieces from a passionate and experienced team.