If you're looking to stock up on the best products for creepy creatures, goresome wounds and premature ageing then you're in luck – some of the best brands and vendors in the business will be attending UMAexpo this weekend to cater for your needs.
The ever excellent Stuart Bray will be here, ready to answer your technical queries, quibbles and questions.  He'll be demonstrating applications of prosthetic pieces, but treat this as a chance to bring along a pad and pen to get to the bottom of those niggling FX issues. 
The new kids on the block who are carving a real reputation for themselves, Exilian FX are headed up by artist Theodore Salisbury, providing quality character design and creation for the Film and TV industry.
The excellent Brian Kinney's Full Slap FX will be bringing along the best-selling Hurt Box series of prosthetic FX molds and more.  Kinney's credits include Game of Thrones, Westworld, Sons of Anarchy, and The Purge series.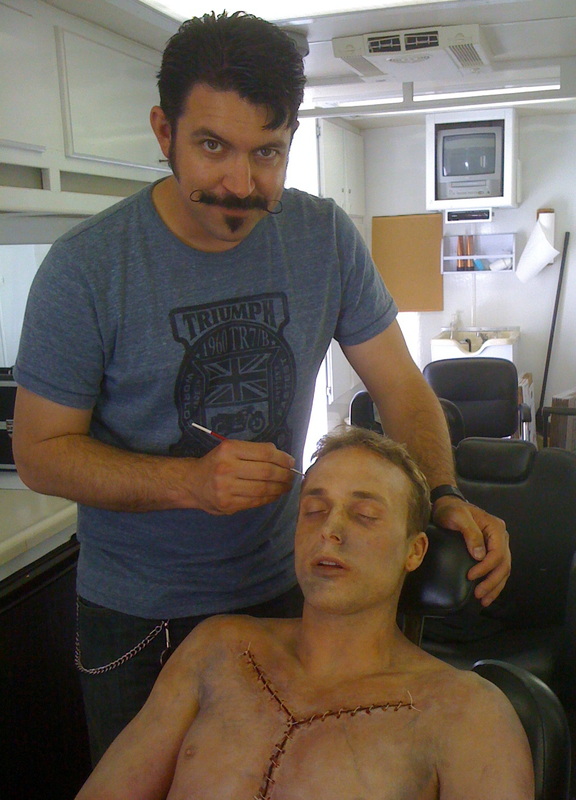 Titanic FX Store is Ireland's home-grown SFX and prosthetic make-up outlet, providing the very best of SFX materials and tools locally throughout Northern Ireland, the Republic of Ireland and beyond.  You can expect their famous Titanic Prosthetic Gelatin, Pro-FX Brush Range and brand new range of flocking, perfect for colouring prosthetics, to be in stock.
With a combined experience of over 60 years, the team at PS Composites know exactly what you'll need to make the perfect prosthetic appliances.  From raw ingredients to a carefully curated shop of brands, there's nothing these experts – headed up by the infinitely talented Kristyan Mallett – don't know about FX make-up.
PAM is a must-visit for all artists, thanks to their wide variety of brands on offer in one place.  Visit on Saturday to find Kate Benton and Shauna Harrison transforming comedian Jon Culshaw into Donald Trump, while Lucy Sibbick demonstrates a casualty FX design.
With over 20 years of experience in providing for almost every element of a performance – from lighting and sound to make-up – the Back Stage Shop stocks time-tested favourites from some of the biggest brands going.  From pancake foundations to fake slime, you'll find it here.
Needing no introduction, PPI is the home of many of your favourite adhesives, palettes and paints for FX work.  With a roster of international artists demoing over the weekend, expect a friendly and knowledgeable environment to learn from and observe.
The hottest new professional retailer are making their show debut this year, stocking everything you might need for a full day on set.  More than just a store, the Armoury aims to build a community to help empower make-up artists with knowledge, support and creative inspiration with the help of their experienced artist staff.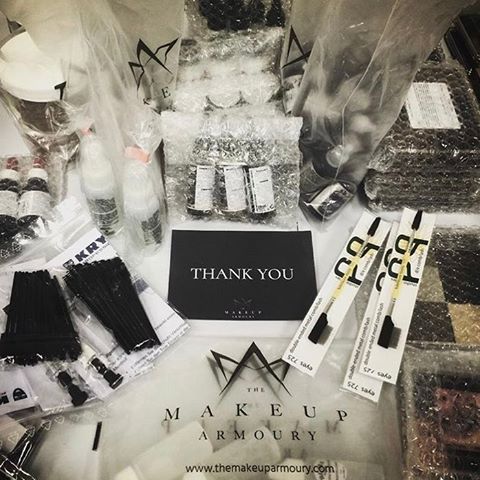 Born out of necessity (and frustration) these bags and carriers have been designed by fellow artists Cheryl Hill and Tanya Noor.  Their experiences over the years inspired them to create practical, robust and lightweight designs which are perfectly adapted to the needs of modern make-up artists.
Kate Griffiths Effects – Stand D11
With over 15 years of experience in the industry as a freelance artist in ​make-up design and application out on location, in the studio and in theatre, Kate's extensive make-up kit will be put to good work as she demonstrates her skills.  Delivering workshops across UK since 2003, Kate will be happy to answer any questions you might have.
The original magazine for make-up artists in the UK, this online industry bible features the hottest news and biggest scoops.  Expect interviews with top artists across the make-up industries, product stories and comment pieces from a passionate and experienced team.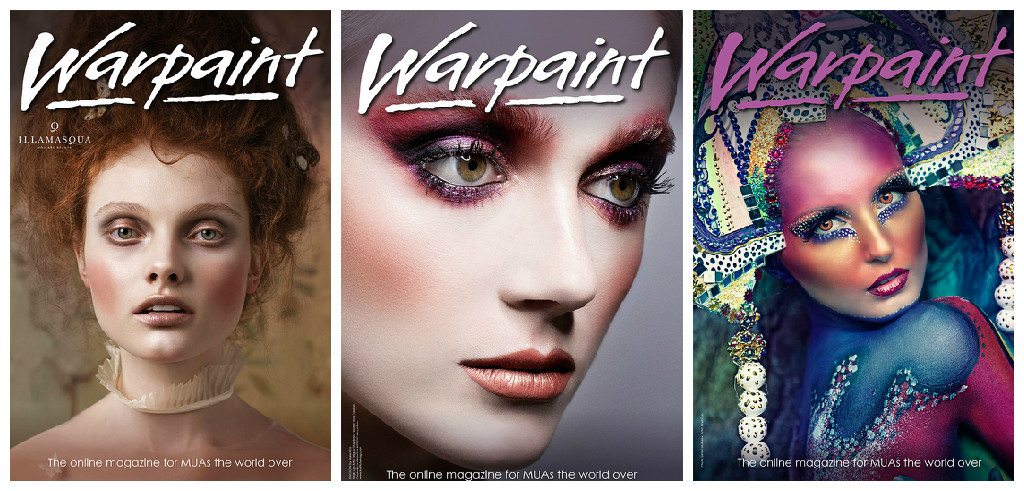 The National Theatre in London is one of the UK's three most prominent, publicly-funded performing arts venues.  As such, they know a fair amount about creating SFX make-up looks for theatre.  Stop by for advice and information from the talented team behind the NT, live streams and touring performances.
Buying off-brand contact lenses can be a risky business, especially when someone like Cantor+Nissel does it so well anyway.  From custom, hand-painted lenses to pr-designed options with a rainbow of effects, their products are used in over 60 countries worldwide.
The National Association of Screen Makeup Artists and Hairdressers should be a destination for you.  Check in for the latest news and updates from the team, enquire about insurance or sign up for their masterclasses.