Please check back as more names will be added as they confirm for our 2019 show
Amanda Gaffey
Louise Young
Fiona Lobo-Cranston
Millie Kendall MBE
Pamela Clare (Makeup Artist & Lecturer)
Kamanza Amihyia (Hair & Makeup Artist)
Venice Marshall (Makeup Artist)
Venice is the owner and founder of a festival unit called Transformation Station Events which goes out and about to music festivals. They offer live body painting show sessions on models with DJ accompaniment, as well as offer face and body painting and lots of glitter to the public. "The tent is a wonderful magical place and all the artists and models involved are super talented and I couldn't do without."
Gemma Betton (Educator)
Emma Jayne Lavin
Rebecca Scott (Makeup Artist)
Emily Walsh (Makeup Artist & Lecturer)
Lauren McNicoll (NYX Professional Makeup Education Executive)
Sophie Peach (Winner of NYX Professional Makeup FACE Awards 2018)
Jackie Sweeney (Makeup Artist)
Atarah Mayhew (100daysofmakeup)
Ellis Atlantis (Glowup Winner)
Tiffany Hunt (Glowup Contestant)
Leigh Easthope (Glowup Contestant)
Belinda Maines (Glowup Contestant)
Ruth Parry (Special effects make-up artist)
Davy Jones (Emmy, Bafta award winning special effects make-up artist)
Samantha Helen
Elizabeth Armistead Head of Makeup Coronation Street
Emily Simms (Education Kryolan UK)
Tanya Noor (Head of Makeup at Phantom Of The Opera, Founder GetSetGo Bags)
Shaune Harrison (Award Winning Makeup Artist)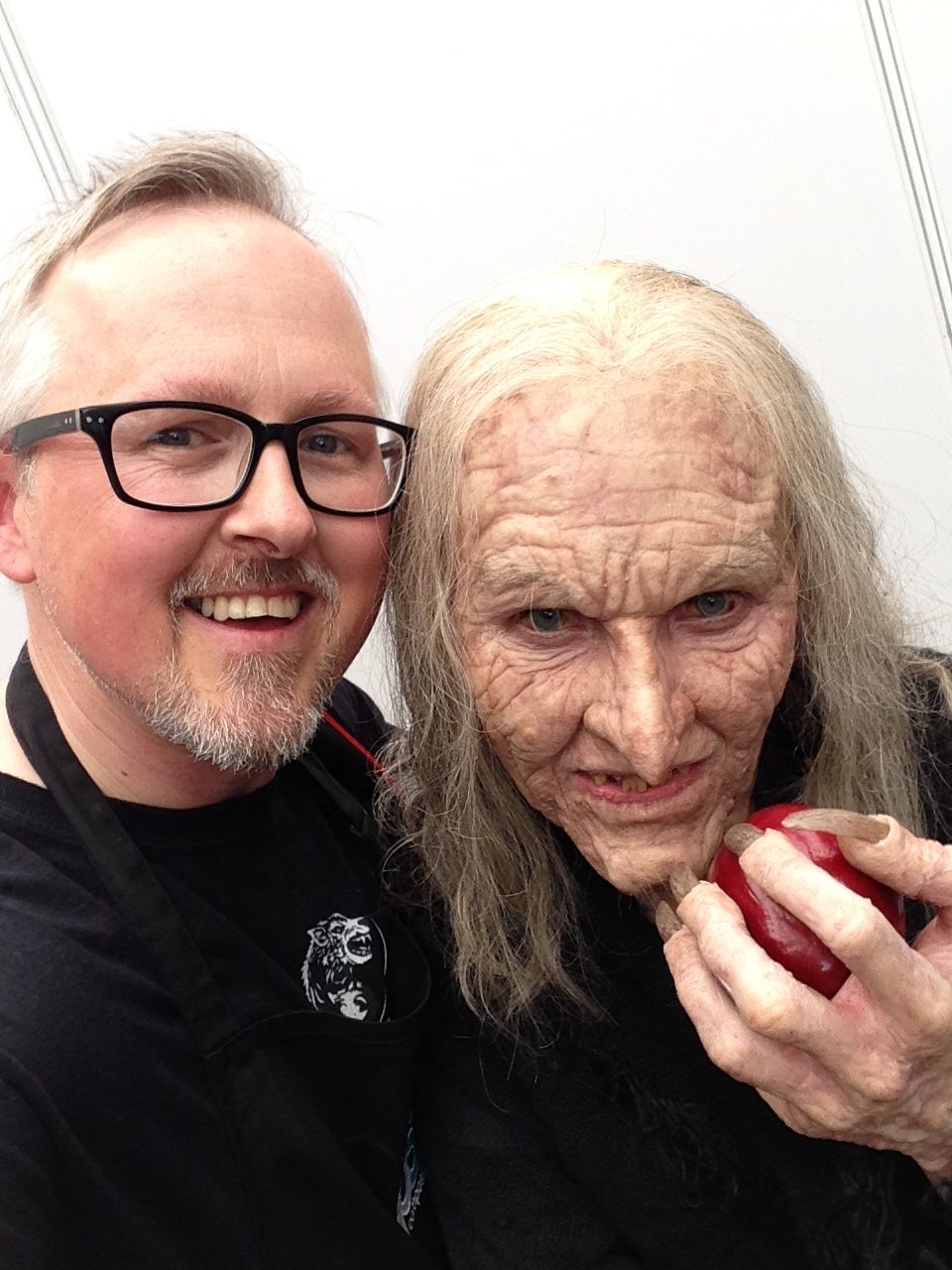 Shaune's love of films started at an early age, and as a child he experimented with 8mm films trying to copy scenes from his favourite movies. After years of trying to recreate classic creatures, Shaune finally started in the film industry in 1988 working in the field of Special Make-up Effects.
About the Shaune Harrison Academy.
Passionate about his craft, Shaune is a keen advocate of passing on his many years of experience to a new generation of artists who want to perfect their skills in the art of Creature and Special Make up effects. The Academy is the pinnacle of Shaune's many accomplishments and his dedication, devotion and infectious passion for the craft are the driving force in enduring its continued success.
Shaune has worked on some of the biggest blockbusters in the world, from the Harry Potter series, Captain America, Star Wars Episode 1: The Phantom Menace, Sleepy Hollow, Stardust, The Mummy, Sunshine, The Fifth Element, The DaVinci Code, Game of Thrones, Dracula Untold, World War Z, & The Avengers: Age of Ultron… www.shauneharrisonacademy.com
Julia Townend (Makeup Artist)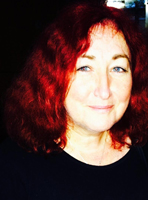 Julia is a London based Makeup & Body Artist with over 20 years experience of working in fashion, theatre, film & TV. She combined her freelance career with working as an educator London College of Fashion and West Thames College until 2013. Now working back fulltime as a freelance Makeup Artist on various productions; Julia works additionally as an academic consultant for a number of universities and private academies.
In 2013 Julia, helped by her sisters, developed the JT Makeup Studio range. "It has been very organic and created with my love of fantasy, art, history and fairytale."
This product range is used regularly by makeup artists in the film, theatre and fashion industries, and received from fellow makeup artists such as Polly Osmond, Lan Nguyen- Grealis, Julia Carta, Pixi Woo and Phyllis Cohen
Amanda Green (Makeup Artist)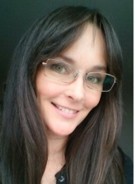 Amanda Green, make up artist and designer to some of the most famous faces on TV has created intensive professional makeup artist courses for anyone interested in learning the art of makeup.
Presented by: The Makeup Artist Academy

Role : Speaker / Educator
Location : Education
Time : TBC

Website: The Makeup Artist Academy
Amanda has worked in the media industry for over 25 years and some of her clients include artists such as Graham Norton, John Malkovich, Alicia Silverstone, Alesha Dixon, Ricky Gervais, Beverley Knight, John Barrowman, Jay Sean, Tom Jones, Isabella Rossellini etc., the list goes on...
Maria Malone-Guerbaa (Professional Make-up & Face Paint Artist)
Maria started her career as a portrait artist in Limerick with a dream for film and TV life. She later left for London and studied in Camden Town in CBMA. After years learning from experts in their field Maria discovered face and body painting and realised that her love of portraitists and art could come alive on the faces and body's of real people and discovered she had the ability to transform people into celebrities and real life animals.
Her incredible talent and artistry took her global and her work was showcased around the world, from This Morning, The One Show, Today in the USA, to Spain and Germany around the world. Today Maria provides beautifully artistic designs for film and TV and teaches her skills to transform your own face.
All artist bookings are provisional and subject to cancellation at short notice due to work commitments. We must stress that if an artist cannot attend United Makeup Artists expo the organisers shall not accept this as a reason for an attendee wishing to cancel or requesting a refund. All e-tickets are purchased subject to our terms and conditions and are non refundable under any circumstance