Please check back as more names will be added as they confirm for our 2019 show
Veronica McAleer (Oscar nominated and Emmy award winning Makeup and Hair Designer.)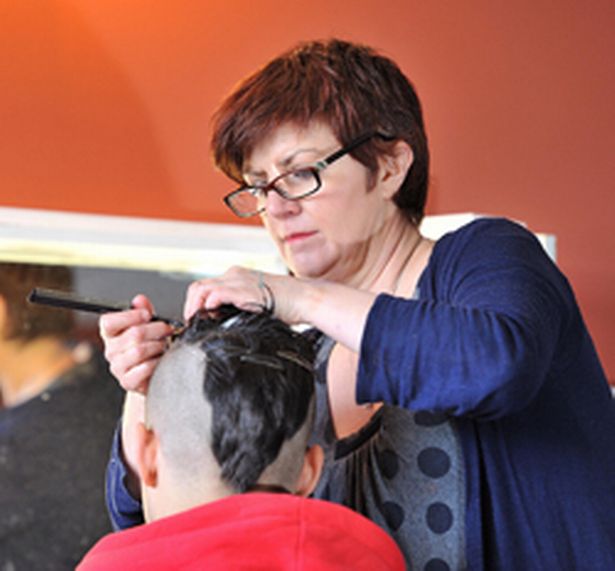 MAKUP founder Veronica McAleer is an internationally acclaimed, Oscar nominated and Emmy award winning Makeup and Hair Designer.
Veronica trained at BBC Pebble Mill in 1984, after completing a hairdressing and beauty therapy course. She began working in the film industry in 1990, and has since worked on over 40 films and countless television programmes. She has personally designed hair and makeup for 15 feature films.
Veronica's credits include Oscar nominations for Mrs Brown and Shakespeare in Love, an Emmy Award for The Life and Death of Peter Sellers, and a Royal Television Society Award for The Great Plague. She has also worked as Personal Hair and Make Up Artist for Paul Bettany, Jennifer Connelly and Colin Firth.
During her career she has worked with many household names, including James McAvoy, Michael Caine, Geoffrey Rush, Daniel Craig, Johnny Lee Miller, Damien Lewis, Ray Winstone, Andy Serkis, Anne Hathaway, Keira Knightley, Jennifer Love Hewitt, Helena Bonham Carter, Judi Dench, Miranda Richardson, Minnie Driver, Julie Walters, Maggie Smith, Emily Watson, Lindsay Duncan, Heidi Klum and many more.
Atarah Mayhew (100daysofmakeup)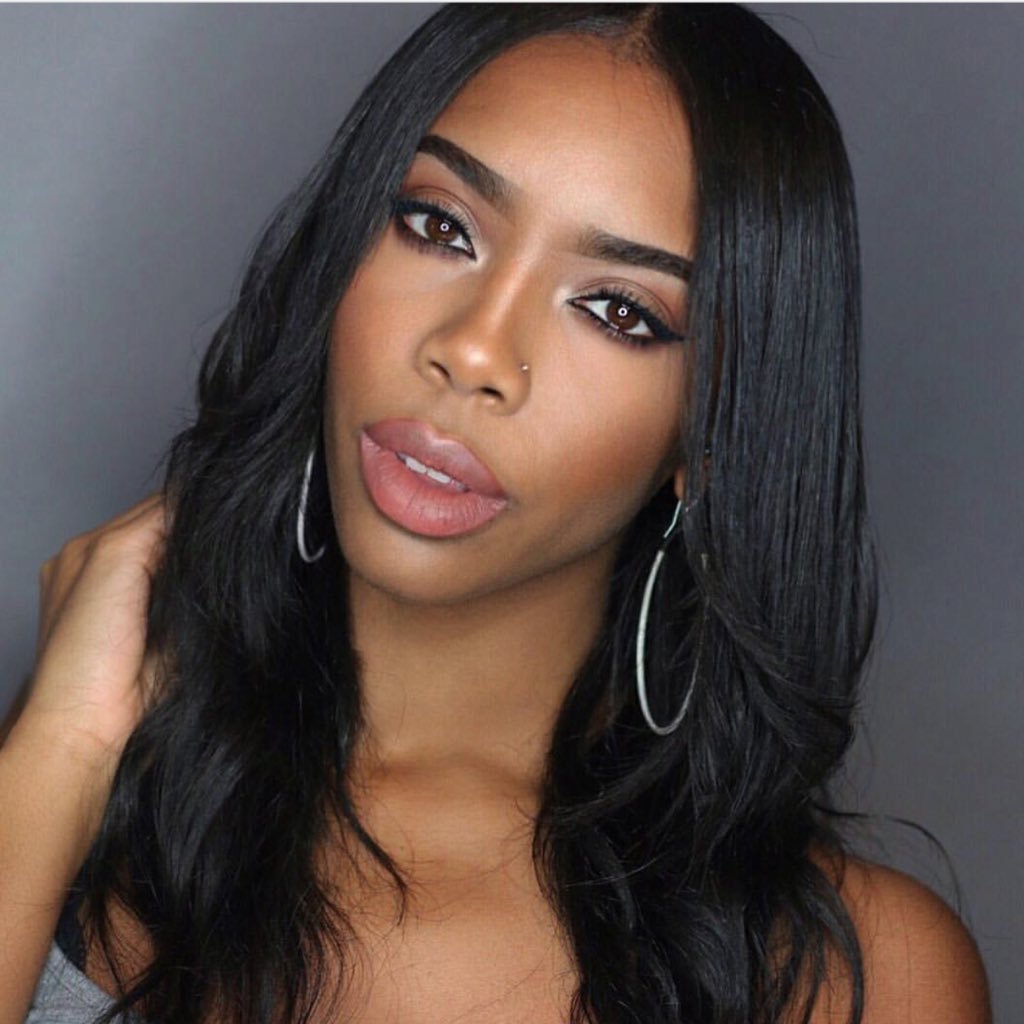 Having studied at The University of the Arts London, Atarah Mayhew continued her creative journey into social media, being one of the first to create a huge following within the beauty community.
Creating a platform for others to share their skills and succeed, she has success grown multiple Instagram accounts such as her personal page. With @100daysofmakeup being one of the most popular & unique makeup accounts currently on Instagram, as they cater to all makeup genres from Creative Artistic Makeup, Special FX and Glam Makeup
Ellis Atlantis (Glowup Contestant)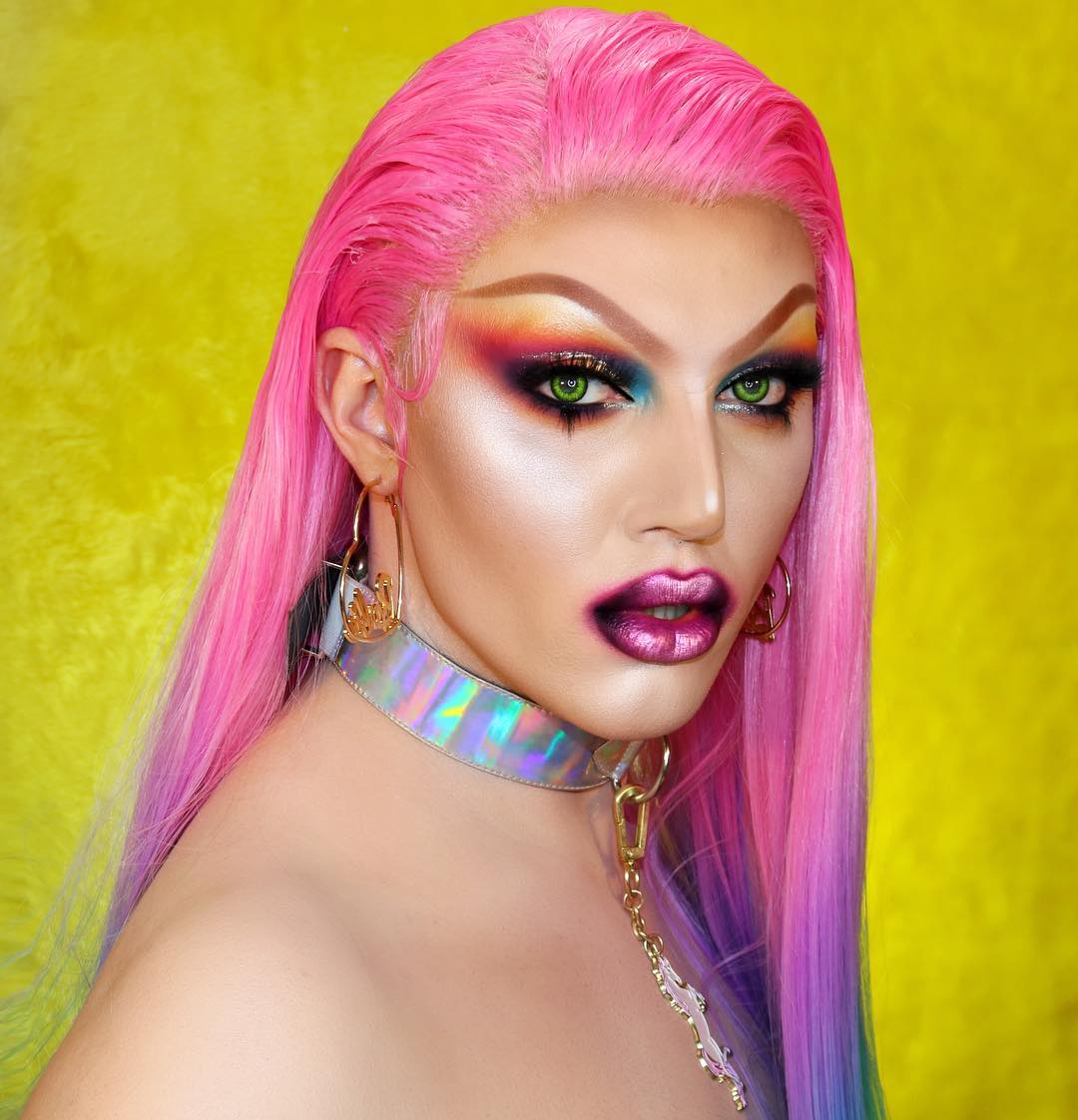 Glowup makeup artist and contestant Ellis is based in London and shares his creative make-up looks on his Instagram account.
Ellis has finished in the top 5 at the NYX Face Awards in both 2017 and 2018.
Presented by:
UMAe
Role : Speaker / Demonstrator
Location :Education / NYX Booth
Time : TBC
Website:
Ellis Atlantis
Tiffany Hunt (Glowup Contestant)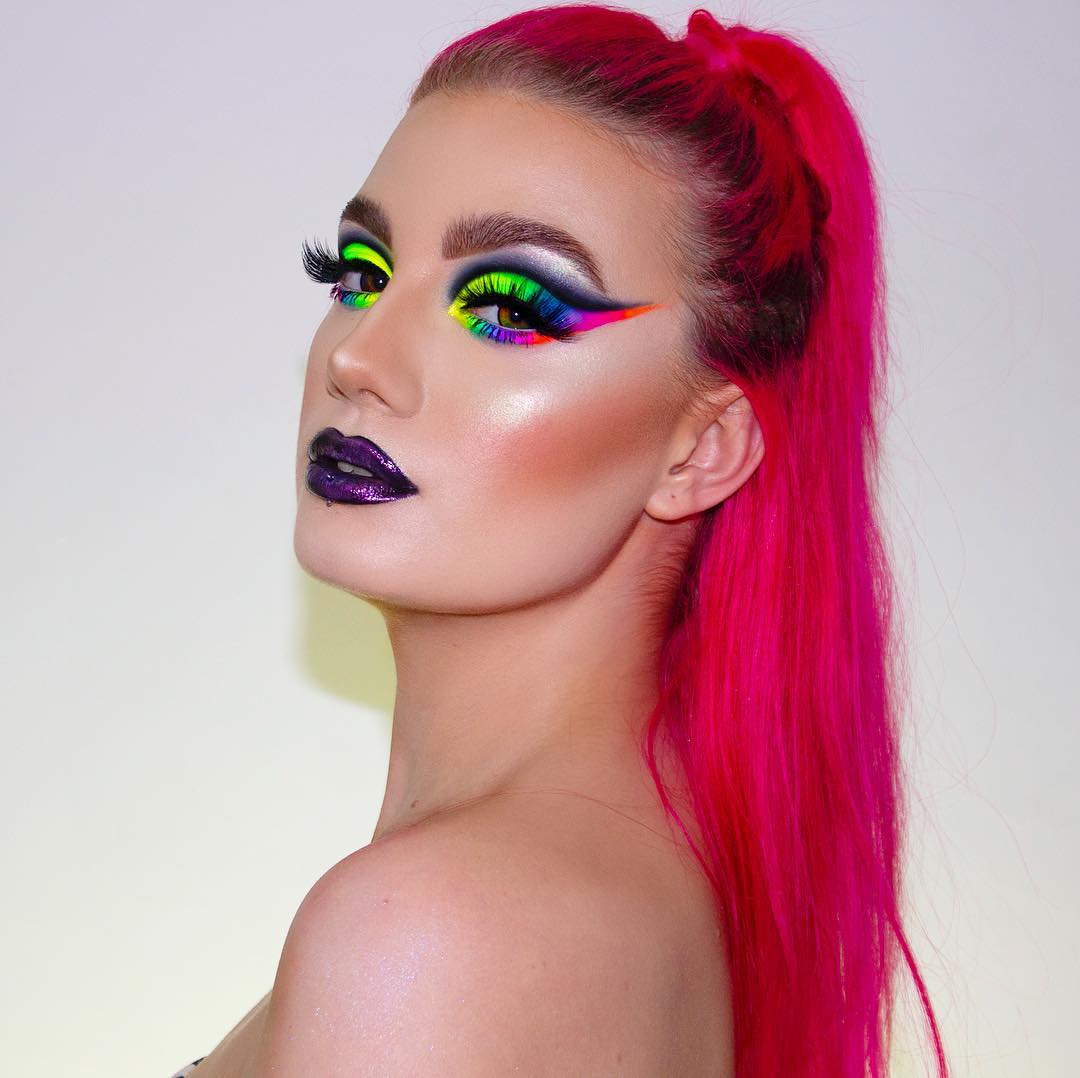 Glowup shapeshifter & makeup artist and contestant Tiffany Hunt lives in Nottingham and works at MAC cosmetics in John Lewis.
She has a huge online following, especially on her Instagram account where she credits herself as a social media influencer.
Her make-up skills are entirely self-taught, and each look created for her Instagram account takes between four and twelve hours to finish. Tiffany was in the NYX face awards top 5 2018
Presented by:
UMAe
Role : Speaker / Demonstrator
Location :Education / NYX Booth
Time : TBC
Website:
Tiffany Hunt
Leigh Easthope (Glowup Contestant)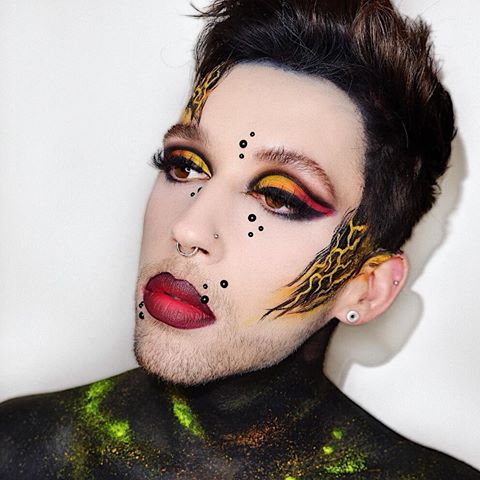 Glowup makeup artist and contestant Leigh lives in Manchester and works as a freelance make-up artist and painter.
He shares much of his work on Instagram and says that he's always loved being creative.
Presented by:
UMAe
Role : Speaker / Demonstrator
Location :Education / NYX Booth
Time : TBC
Website:
Leigh Easthope
Belinda Maines (Glowup Contestant)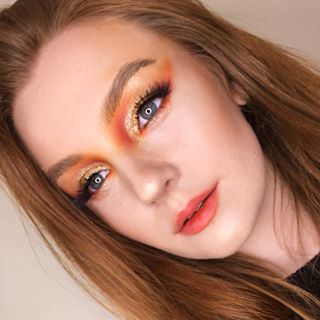 Glowup makeup artist and contestant Belinda who lives in Newcastle fits in her passion for make-up around motherhood and her full-time job.
She shares her creative make-up looks on her Instagram account.
Presented by:
UMAe
Role : Speaker / Demonstrator
Location :Education / NYX Booth
Time : TBC
Website:
Belinda Maines
Ruth Parry (Special effects make-up artist)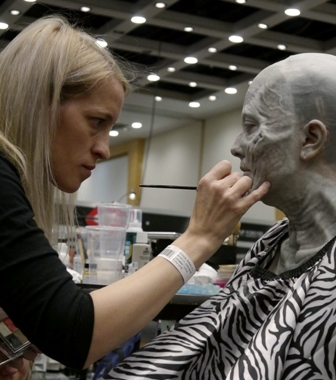 Commencing her career in the North West of England in 2011, Ruth undertook a two year traineeship at Liverpool based effects company MakeupSFX and later went on to complete a twelve month apprenticeship with Neill Gorton at Millennium FX in Cornwall. During this time she was also accepted onto the Dick Smith Advanced Professional Makeup Course.
Presented by:
Cantor + Nissel
Role : Demonstrator
Location : Show Floor
Time : Both days
Since leaving Cornwall in 2014, she has been fortunate to work as part of the teams at Millennium FX, KMFX, BGFX, Coulier Creatures and Animated Extras and has been given the opportunity to work on productions such as 'Life', 'King Arthur', 'Doctor Who', 'The Mummy', 'Game of Thrones' seasons 6-8, 'Fantastic Beasts: The Crimes of Grindelwald', 'Pokemon Detective Pikachu' and 'Men In Black: International'.
Davy Jones (Emmy, Bafta award winning special effects make-up artist)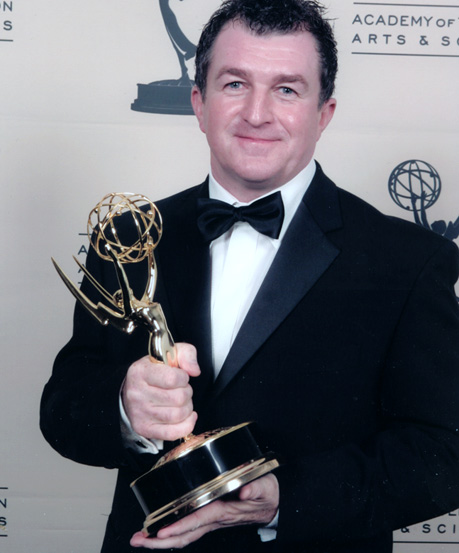 With over 30 years experience, Davy Jones is one of the UK's most respected prosthetics, makeup and effects artists having created multi-award winning, leading edge makeup and effects for many TV and film productions.
An Emmy, Bafta and Royal Television Society Award Winner, he has worked on blockbusters Pirates of the Caribbean, Narnia 2, Blade and Band of Brothers and more recently has been working on the latest in the Men in Black franchise and filming in both the UK and Prague for the upcoming BBC drama World On Fire.
His recent TV work includes SkyTV's The Five and Netflix series Safe. Now gearing up for a new forensic drama it's been an extremely busy time of late having recently returned from Sri Lanka and the shooting of his third series on ITV's Good Karma Hospital. Davy has also been working on HBO's period drama Gentleman Jack.
When work committments allow Davy shares his immense experience through a range of courses which give students the rare and invaluable opportunity to learn, first hand, the techniques essential in gaining a foothold in the increasingly demanding film and TV industry.
Samantha Helen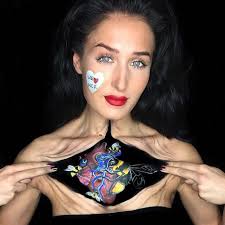 "Samantha Helen is a professional body painter and creative makeup artist. A keen art student who found sticking to a flat canvas challenging and restricting. Her passion for the mysterious and challenging allowed her to experiment with paint not only on paper but on the body. After transforming herself into different characters and illusions, her body art was picked up by numerous media outlets such as MTV, The Daily Mail and Metro! Samantha now begins to share this passion as a demonstrator producing masterclasses for universities, colleges and academies up and down the country.
She has been in the industry working with fantastic brands such as Rolls Royce, Disney, Coca-Cola, Nokia and Thomas Cook to name a few. Samantha produces her creative media makeup for all types of events and campaigns whilst working along side tv shows such as Blue Peter and Newsround."
Elizabeth Armistead Head of Makeup Coronation Street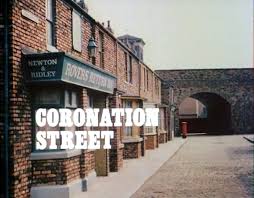 Starting in the business in 1979 @ the age of 22 with the BBC. Liz stayed with the corporation for 15 years working on Drama, light entertainment, daytime etc. Following her time at the BBC she left to go freelance as a designer, working on all kinds of productions from smaller shows to setting up the world renowned Shameless.

Liz is credited as working on a number of other productions as well as becoming head of Eastenders for a few years. To date, Liz is Head of Make Up for Coronation Street at ITV.
Liz Will be available on Saturday for portfolio reviews at The Makeup People Stand.
She will also be on stage in the education rooms where you can engage in a Q&A session regarding working on the set of Coronation Street and at ITV.
Don't miss this opportunity to gain an insight into one of the UK's most famous television shows.
Chris Lyons (Character Teeth and Prosthetic Facial Effects)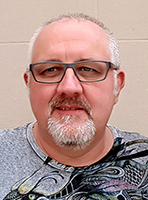 Meet the man behind Freddie Mercury's teeth for Bohemian Rhapsody.
Creating specialised character teeth and prosthetic facial effects for film, television, theatre and multimedia promotional productions. Fangs FX are Based in Buckinghamshire, Chris Lyons heads up a team of very talented professionals.

Check out Chris's IMDb page (Makeup Department 558 credits)
The whole Fangs team are dedicated and reliable and offer a high quality service. This is reflected in the clientèle who have come to rely on Chris and his team, from award winning personal make-up artists to special effects companies who have gone on to win BAFTA's and Oscars. Every challenge has been met with imaginative design and skill. Of prime importance are the exclusive procedures that ensure no damage to teeth or tissue is sustained by the artiste. Fangs Fx Portfolio
Emily Simms (Education Kryolan UK)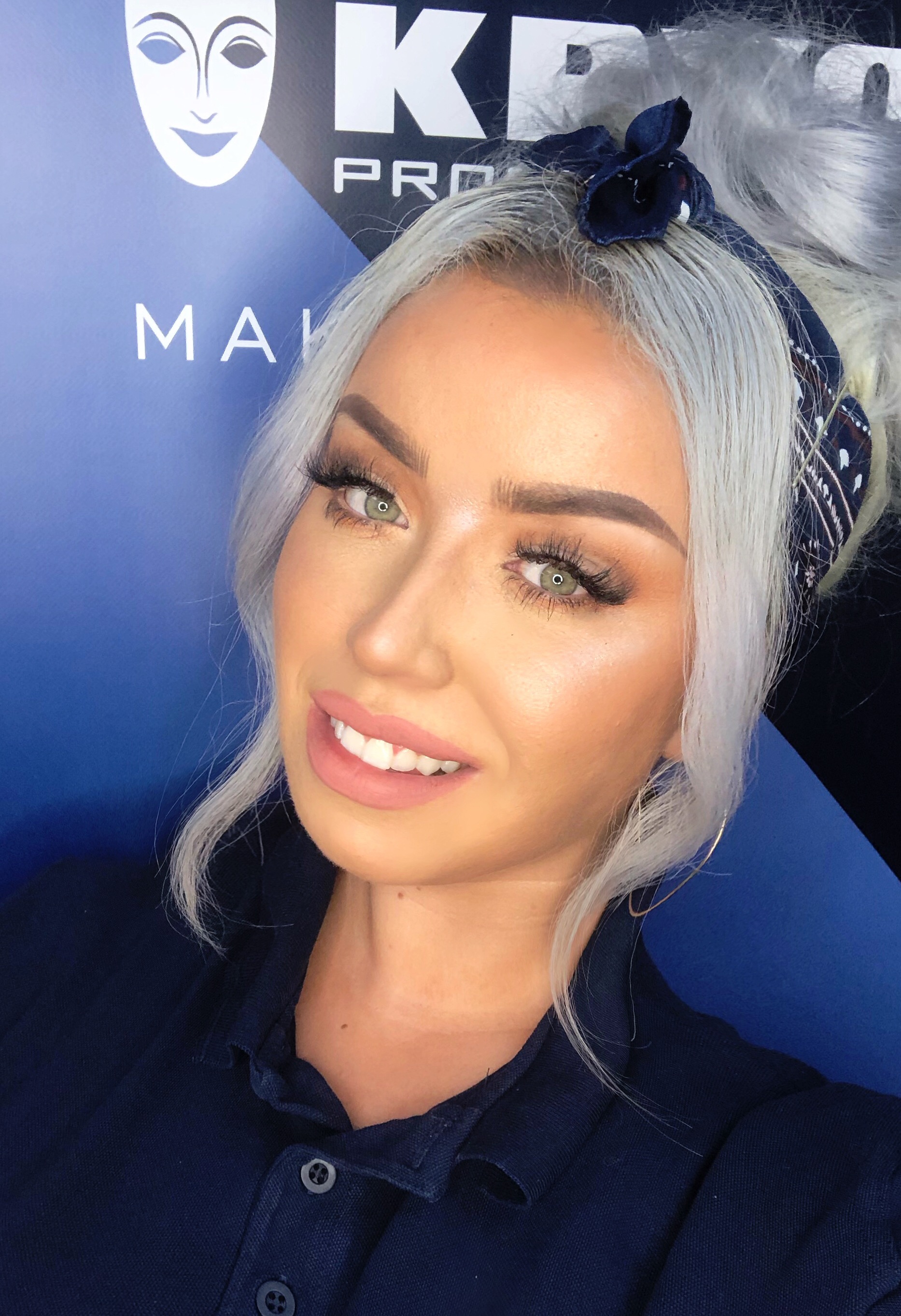 Emily Simms has over 12 years experience as a make-up artist and specialises in fantasy character, body art and air brush. Starting her career within retail, she made a name for herself though winning National and European artistry competitions, for looks containing intense detail and realism.
3 years ago Emily progressed to a role within Field Education, eventually finding herself at Kryolan Professional Make-up. Emily is now a part of the International Pro Team for Kryolan, traveling across the globe creating looks backstage at London Fashion Week, International Awards ceremonies, Advertising Campaigns and on set. /p>
Tanya Noor (Head of Makeup at Phantom Of The Opera, Founder GetSetGo Bags)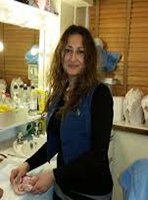 Tanya trained at the prestigious London College of Fashion in the early 1990's and has been an established makeup artist for over 25 years working in the fashion, theatre and film and TV industries.
Currently Tanya is head of makeup at Phantom of the Opera at Her Majesty's Theatre in the West End of London.
Presented by:
Get-Set-Go-Bags
Role : Educator
Location : Main Stage, Show floor, Education
Time : Both Days
Website:
Tanya Noor
Tanya is a qualified academic professional makeup artist who teaches to a degree level. In conjunction with her busy career Tanya has also developed a range of set bags called Get Set Go Bags. She designed her wide range of set bags for the makeup industry which are available online and at stockists in London, Europe and the USA. www.get-set-go-bags.com
Shaune Harrison (Award Winning Makeup Artist)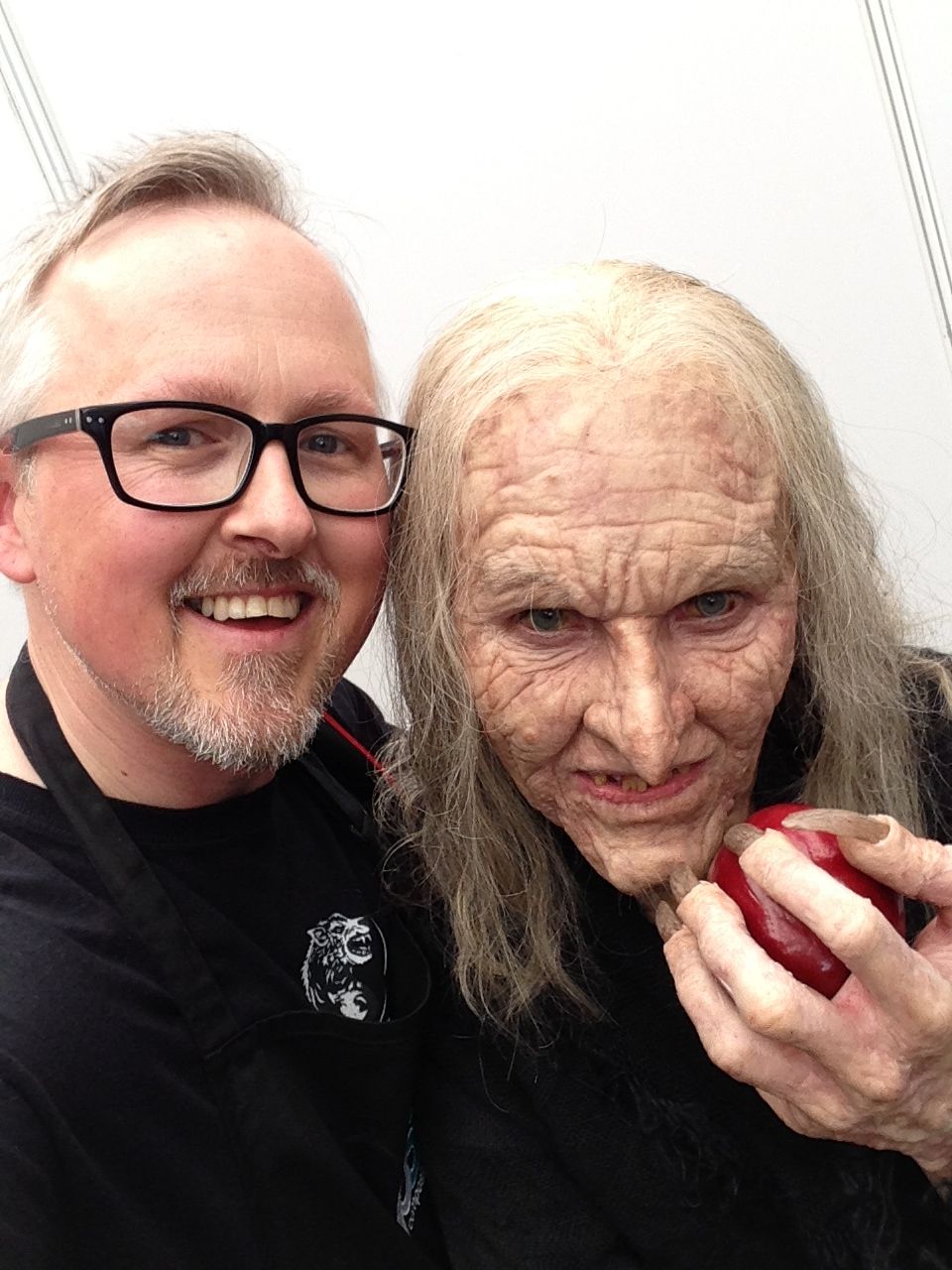 Shaune's love of films started at an early age, and as a child he experimented with 8mm films trying to copy scenes from his favourite movies. After years of trying to recreate classic creatures, Shaune finally started in the film industry in 1988 working in the field of Special Make-up Effects.
About the Shaune Harrison Academy.
Passionate about his craft, Shaune is a keen advocate of passing on his many years of experience to a new generation of artists who want to perfect their skills in the art of Creature and Special Make up effects. The Academy is the pinnacle of Shaune's many accomplishments and his dedication, devotion and infectious passion for the craft are the driving force in enduring its continued success.
Shaune has worked on some of the biggest blockbusters in the world, from the Harry Potter series, Captain America, Star Wars Episode 1: The Phantom Menace, Sleepy Hollow, Stardust, The Mummy, Sunshine, The Fifth Element, The DaVinci Code, Game of Thrones, Dracula Untold, World War Z, & The Avengers: Age of Ultron… www.shauneharrisonacademy.com
Mona Turnbull (Award winning face and body painting artist)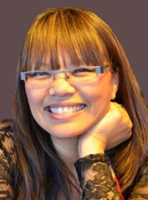 Mona Turnbull's view of life is through the prism of her artist's eye. She has a background including a BA in Business & Advertising Management but she keeps finding herself drawn back to the world of colour. She has undertaken art study with some of the best in the business and now also runs her own workshops from her studio and for various makeup schools.
Photographing her face and body painting work is a growing skill but anything that can loosely be corralled in the decorative arts is of interest. Flowers and fine art effects are popular subject choices. As an award-winning bodypainter, her work has been seen on screen, stage and huge events including the BAFTAs.
Mona's enthusiasm and sparkling personality make her a sought-after artist and regular demonstration painter at events such as UMAe London and for entities such as Kryolan UK, ScreenFace London and Makeup Atelier Paris. She is also a tutor at Iver Academy - Pinewood Studios.
Julia Townend (Makeup Artist)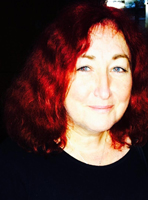 Julia is a London based Makeup & Body Artist with over 20 years experience of working in fashion, theatre, film & TV. She combined her freelance career with working as an educator London College of Fashion and West Thames College until 2013. Now working back fulltime as a freelance Makeup Artist on various productions; Julia works additionally as an academic consultant for a number of universities and private academies.
In 2013 Julia, helped by her sisters, developed the JT Makeup Studio range. "It has been very organic and created with my love of fantasy, art, history and fairytale."
This product range is used regularly by makeup artists in the film, theatre and fashion industries, and received from fellow makeup artists such as Polly Osmond, Lan Nguyen- Grealis, Julia Carta, Pixi Woo and Phyllis Cohen
Brian Kinney (Makeup Artist)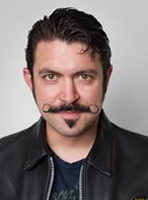 Brian Kinney is a prime time Emmy-nominated makeup artist and a Journeyman in IATSE Local 706 Make-up Artists and Hairstylists Guild in Hollywood.
Presented by:
Full Slap FX
Role : Speaker, Demonstrator
Location : Education, Show floor
Time : TBC
Website:
Full Slap FX
Amanda Green (Makeup Artist)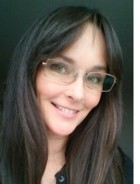 Amanda Green, make up artist and designer to some of the most famous faces on TV has created intensive professional makeup artist courses for anyone interested in learning the art of makeup.
Presented by: The Makeup Artist Academy

Role : Speaker / Educator
Location : Education
Time : TBC

Website: The Makeup Artist Academy
Amanda has worked in the media industry for over 25 years and some of her clients include artists such as Graham Norton, John Malkovich, Alicia Silverstone, Alesha Dixon, Ricky Gervais, Beverley Knight, John Barrowman, Jay Sean, Tom Jones, Isabella Rossellini etc., the list goes on...
Maria Malone-Guerbaa (Professional Make-up & Face Paint Artist)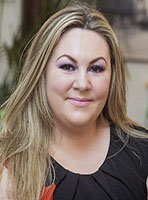 Maria started her career as a portrait artist in Limerick with a dream for film and TV life. She later left for London and studied in Camden Town in CBMA. After years learning from experts in their field Maria discovered face and body painting and realised that her love of portraitists and art could come alive on the faces and body's of real people and discovered she had the ability to transform people into celebrities and real life animals.
Her incredible talent and artistry took her global and her work was showcased around the world, from This Morning, The One Show, Today in the USA, to Spain and Germany around the world. Today Maria provides beautifully artistic designs for film and TV and teaches her skills to transform your own face.
All artist booking's are provisional and subject to cancellation at short notice due to work commitments. We must stress that if an artist cannot attend United Makeup Artists expo the organisers shall not accept this as a reason for an attendee wishing to cancel or requesting a refund. All e-tickets are purchased subject to our terms and conditions and are non refundable under any circumstance