Shauna Harrison (BAFTA award winning Makeup Artist)
Kate Benton (Hair and Make up Designer)
Vicky Voller (Makeup & Prosthetic Artist)
Lucy Sibbick (Makeup/ Hair & Prosthetic Artist)
Jon Culshaw (English impressionist, comedian and actor)
Kristyan Mallett (Award Winning Makeup Artist)
Mona Turnbull (Award winning face and body painting artist)
Brian Kinney (Makeup Artist)
Jan Sewell (Award Winning Makeup Artist)
Daniel Parker (Bafta award Winning Makeup Artist)
Credits Include...
Awards Include...
Links...
Richard Redlefsen (Makeup Artist)
Love Larson (Oscar Nominated Makeup Artist)
Eva Elisabet von Bahr (Oscar Nominated Makeup Artist)
Company Sponsor: Airbase
Role: Demonostror
Role : Speaker
Location : Show floor
Time : Both Days
Joey Bevan (Fashion Stylist, Fashion Designer & Hair Stylist)
Giuseppe Cannas (Head of Wigs, Hair, and Make-Up Department at the National Theatre)
Mark Sproston The Shave Doctor
Dr Beryl De Souza (Plastic Surgeon)
Tina Earnshaw (Oscar Nominated Makeup Artist)
Vera Mitchell (Hair and Wig designer)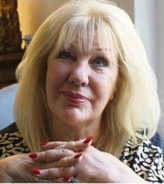 Role : Speaker
Location : Show Floor
Time : Both Days
Vera Mitchells amazing career spans 40 years and has seen her work as a hair stylist and wig-maker with a number of the world most famous actors. A close friend of movie legend Marlon Brando, who died in 2004 Vera worked on, Gandhi, A Passage to India, Empire of the Sun, The Last of the Mohicans, Heat, The Island of Dr. Moreau, The Saint, Red Planet, Ali, The Singing Detective, The League of Extraordinary Gentlemen, The Passion of the Christ, Miami Vice for a full list of the films and actors go to her IMDb page Vera Mitchell-IMDb
Amanda Green (Makeup Artist)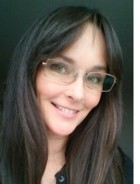 Amanda Green, make up artist and designer to some of the most famous faces on TV has created intensive professional makeup artist courses for anyone interested in learning the art of makeup.
Presented by: The Makeup Artist Academy

Role : Speaker / Educator
Location : Education
Time : TBC

Website: The Makeup Artist Academy
Amanda has worked in the media industry for over 25 years and some of her clients include artists such as Graham Norton, John Malkovich, Alicia Silverstone, Alesha Dixon, Ricky Gervais, Beverley Knight, John Barrowman, Jay Sean, Tom Jones, Isabella Rossellini etc., the list goes on...
Stuart Bray (Makeup Artist)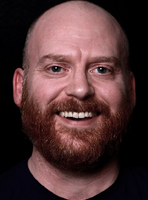 Stuart Bray is a freelance special effects makeup artist working in the film and television industry since 1994. He specialises in all the processes involved in making prosthetic appliances and make-up effects from design, sculpting, moulding, casting and application.
Jeanette Redmond (Barber)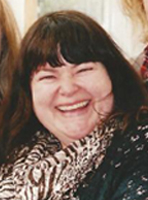 Jeanette Redmond has been working as a Hairdresser / Barber / Colour Specialist for the film, TV and theatre sector for two decades. She graduated as a Hair & Make Up Artist from UCA (London College fashion) in 2000. Prior to coming into the industry Jeanette worked in salons & barber shops for 16 years in Chiswick, Kensington & Knightsbridge and is very proud to have assisted & worked alongside the very best in British Film Hairdressing.
Throughout her career Jeanette has used her transferable skills & knowledge and has worked as an IQA assessor & Educator in Hairdressing & Barbering, delivering the NVQ FRAMEWORK & Standards in both Further Eduction & Higher Education sectors. She also delivered Contemporary Hairdressing/Cutting & Period Barbering courses for Film & TV Degree courses at West Thames College & Northbrook College & Assessed work at UCA London College of Fashion.
Jeanette still runs a full column 2 days a week at a plush salon near Ealing Studios, as their Creative Art Director/Barber & Colour Specialist.
Phil Briggs (Make-up Artist & Skin Camouflage Practitioner)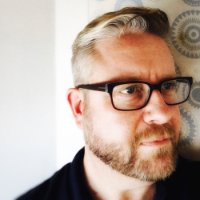 Role :Educator
Location :Show Floor
Phil has been a make-up artist for the past 19 years and added Skin Camouflage work to his skillset after completing the British Association of Skin Camouflage Diploma in 2010.
Phil has worked extensively in television news occupying the role of Head of Make-up at ITN for 11 years.
Two years ago Phil transferred to the world of freelancing to further explore the very rewarding side of Skin Camouflage work. He has helped hundreds of clients to face the world with improved confidence following one of his Skin Camouflage consultations.
He also finds that the skill of Skin Camouflage influences his make-up techniques every day.'
All artist booking's are provisional and subject to cancellation at short notice due to work commitments. We must stress that if an artist cannot attend United Makeup Artists expo the organisers shall not accept this as a reason for an attendee wishing to cancel or requesting a refund. All e-tickets are purchased subject to our terms and conditions and are non refundable under any circumstance