Speakers & Demonstrators 2017
Speakers for our 2017 show, please check back as more names will be added as they confirm
Neal Scanlan (Oscar winning Artist)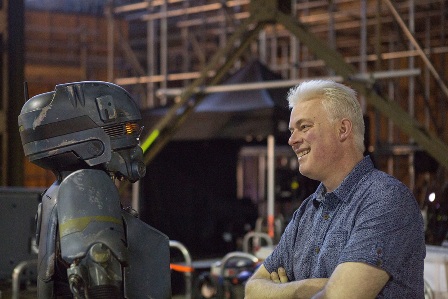 Role : Speaker
Location Education Room 1
Time : Saturday Morning 11am
British-born Neal Scanlan began his career at the age of nineteen as a Stop Motion Designer for Cosgrove Hall, on their production of 'Wind in the Willows' (1981). Three years later he moved to London and began his animatronics career on Walt Disney's 'Return to Oz' (1984).
Forming a working relationship with designer Lyle Conway, he freelanced as the Chief Mechanical Designer on films such as Dennis Potter's 'Dream Child' (1984), Jim Henson's 'Labyrinth' (1985) and the 1986 Oscar nominated, film version of 'Little Shop of Horrors'.
Neal became one of the founder members of the Jim Henson Creature Shop with whom he enjoyed a successful eight year relationship, first as an Animatronics Supervisor, then as Creative Supervisor. Some of the projects that Neal was directly involved with include, 'The Storyteller' (1987), 'Witches' (1988), 'Greek Myths' (1989) 'Teenage Mutant Ninja Turtles 1 & 2' (1988 & 90) and 'Dinosaurs' (1991).
Neal's achievements and the success of Kennedy Miller's 'Babe' (1993) resulted in Neal and his 'Henson Creature Shop' team, producing the animatronic effects for Walt Disney's '101 Dalmatians' (1995), the Special Make-Up Effects for Anthony Minghella's Academy Award Winner, 'The English Patient' (1994) and numerous television commercials.
In 1996, Neal left the Jim Henson Organisation to form the Neal Scanlan Studio. The first major project was Babe: Pig in the City, which was nominated for the BAFTA Award for Visual Effect. The studio went on to build a reputation for design and innovation and enjoyed 10 very successful years working on amazing feature films, tv shows and commercials.
In 2011 Neal closed the studio in order to pursue a wider range of interests outside of the film industry but this all changed when Neal was asked to head up the creature and make up fx department for the new series of the Star Wars films.
The Force Awakens was released on the 18th December 2015 to record breaking success and having just finished Rogue One a Star Wars story is now busy making ready the practical effects for the second story in the new saga.
Shauna Harrison (BAFTA award winning Makeup Artist)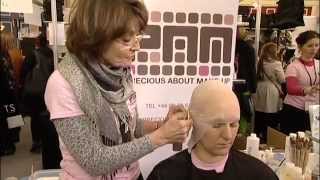 Role : Educator / Demonstrator
Location : PAM
Time : Saturday Morning
Shaunna will be on the PAM Stand on Saturday 29th, demonstrating, corrective colouring, pro bondo moulds, and the transformation of Jon Culshaw into Donald Trump.

BAFTA award winning, - Shaunna is known and respected in the industry for her wealth of knowledge and generosity in sharing it.

Often called upon in the industry for technical advise and know how, Shaunna has her own range of moulds custom made and avaialble from PAM

Her career in teaching now takes her to many foreign climes, as her reputation for excellence has spread.

Kate Benton (Hair and Make up Designer)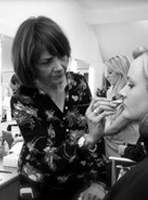 Role : Demonstrator
Location : PAM
Time : Both Days
Kate Benton, has just finished filming season 2 of the Netflix drama The Last Kingdom, and Fortitude for Sky Atlantic.

Owner of PAM make up - Pro about make up. Kate is passionate about sharing her knowledge and is keen for the new PAM, shortly to open in much larger premises in West London to become a centre of excellence where anyone interested in makeup can drop in to make use of the facilities - A make up studio, make up library and much more.

check out PAM on youtube for our extensive free back catalogue of educational videos from the top make up pro s in the industry.

Vicky Voller (Makeup & Prosthetic Artist)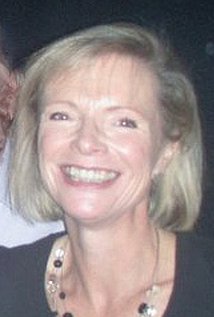 Role : Educator / Demonstrator
Location : PAM
Time : Sunday Morning
Vicky Voller initially spent 13 years at the BBC as a Make-Up Assistant and then Designer. From 1999 to-date, Vicky worked on the BBC's highly successful, and ongoing, medical drama Holby City. Vicky worked on Holby, since its inception, initially covering Make-Up and Prosthetics. However, as the programme grew so did its appetite and need for more and better medical effects and so, by 2000, Vicky was put solely in charge of prosthetics and effects, creating for Holby, often from scratch, the necessarily realistic and sometimes spectacular medical simulation necessary for a successful hospital based drama.
Lucy Sibbick (Makeup/ Hair & Prosthetic Artist)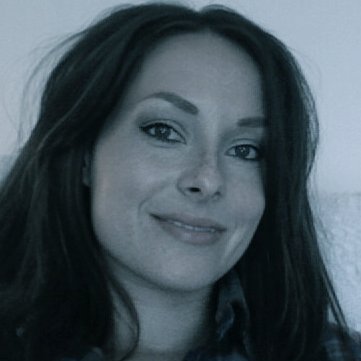 Role : Educator / Demonstrator (Casualty Demo)
Location : PAM
Time : Saturday Morning
Lucy Sibbick is a talented Makeup/ Hair & Prosthetic Artist credited with working on, Darkest Hour as Prosthetic Make up Artist for Gary Oldman, 2016, Fortitude (TV Series), Tulip Fever (make up & hair artist), 2016 Baar Baar Dekho (prosthetic makeup key artist), 2016 Zoolander 2 (prosthetic makeup key artist), 2016 Pride and Prejudice and Zombies (prosthetics makeup artist), 2015 In the Heart of the Sea (prosthetic make up artist - uncredited), 2014 Exodus: Gods and Kings (prosthetic makeup artist), 2014 Dracula Untold (prosthetic make up artist), 2014/I Hercules (prosthetic make up artist - uncredited), 2013 World War Z (prosthetic make up artist: additional photography - uncredited), 2013 The Last Days on Mars (prosthetic technician),Vicious (TV Series) (hair stylist - 1 episode, 2013) (makeup artist - 1 episode, 2013) - Clubbing (2013) ... (hair stylist) / (makeup artist) 2006 Eastern Promises (Make up Assistant) and Holby City, to list just a few.
Jon Culshaw (English impressionist, comedian and actor)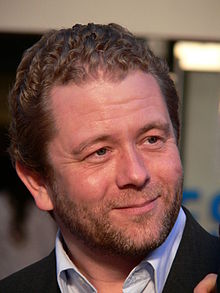 Role : Speaker - Performer
Location : PAM Booth / Stage1
Jonathan Peter "Jon" Culshaw is an English impressionist and comedian, best known for his work on the radio comedy Dead Ringers since 2000.
Culshaw has voiced a number of characters for ITV shows including 2DTV (2001), Spitting Image (1994–96) and Newzoids (2015–present), as well as appearing in The Impressions Show alongside Debra Stephenson since 2009.
Some of Culshaw's most famous impressions include former British Prime Minister Tony Blair, Obi-Wan Kenobi (in the Alec Guinness persona), Russell Crowe, President George W. Bush, Ozzy Osbourne, former Mayor of London Boris Johnson, comedian Michael McIntyre, presenter Dale Winton, newsreader Brian Perkins, Sir Patrick Moore, Tom Baker, Les Dawson and of course Donald J Trump.
Jon will join the PAM team where artists will transform him into the charactor of President Donald J Trump. He will then make his way to the stage and address the people of the United Kingdom.
Check out his latest interview on good morning britain, with Piers Morgan and Susanna Reid.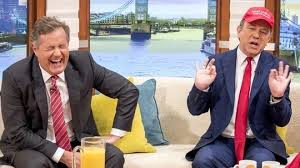 Kristyan Mallett (Award Winning Makeup Artist)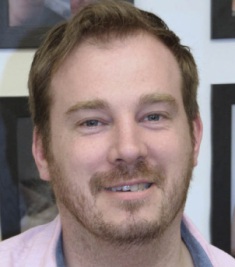 Role : Demonstrator
Location : Show floor PS Composites and PPI stand
Time : Through out the day
Kristyan Mallett has worked in the industry as a prosthetic make up artist for ten years and due to requests from Make up Designers and Production Designers, he decided to set up his own company Kristyan Mallett make up effects Ltd. The work has so far been obtained solely from word of mouth. Kristyan prides himself on the quality of work that his crew and himself achieve and it is through this reliable and consistent reputation the company gets further work.
Mona Turnball (Award winning face and body painting artist)
Role : Speaker - Demonstrator/Educator
Location :Show floor
Mona Turnbull's view of life is through the prism of her artist's eye. With a background including a BA in Business & Advertising Management but, she is always drawn back to the world of colour. Now running face & body painting, creative make up and art business, she lives in Oxford, UK with her husband and two children.

She has undertaken art study with some of the best in the business and now also runs her own workshops from her studio and for various makeup schools. Mona's enthusiasm and sparkling personality make her a sought after artist and regular demonstration painter at events such as IMAT's London and for entities such as Kryolan UK, ScreenFace London and Makeup Atelier Paris. She is also a tutor at Iver Academy, Pinewood Studios.

Photographing her face and body painting work is a growing skill but anything that can loosely be corralled in the decorative arts is of interest – flowers and fine art effects are popular subject choices. Some of her work were recently featured in a TV series Outlander and on billboard on M5 near Birmingham and M4 London.
Recognition and Awards:
Highly Commended Wearable Art Designer Category @ Painswich Art Couture July'16
3rd Place – War Paint Body Painting Category at the Professional Beauty Oct'14
3rd Place – Professor/Apprentice Body Art Award @ Paiontopia Festival May'14
Kryolan's guest speaker for their Marathon Masterclass 2013 at the Royal Opera House
'Illusion Magazine Inspirational Artist Award 2013' at Paintopia Face&Body Art Festival in May'13
Charles H Fox Award 2011
Brian Kinney (Makeup Artist)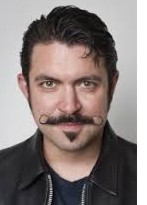 Role : Educator / Demonstrator
Location : Show floor
Time : Both Days
Brian Kinney is a prime time Emmy-nominated makeup artist and a Journeyman in IATSE Local 706 Make-up Artists and Hairstylists Guild in Hollywood.
Jan Sewell (Award Winning Makeup Artist)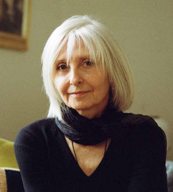 Role : Demonstrator
Location : Makeup Armoury
Time : Both Days
Jan Sewell is a BAFTA-winning makeup artist, with a wide-ranging career spanning both film and television.
Nominated BAFTA Film Award best Makeup and Hair The Danish Girl (2015) Nominated BAFTA Film Award Best Make Up & Hair The Theory of Everything (2014) Nominated BAFTA TV Award Best Make Up/Hair French and Saunders (1987)
In 2010, Jan picked up a GOYA award for the Ancient Egyptian-set epic AGORA, starring Rachel Weisz. In 2001, Jan received a BTACA for Best Makeup & Prosthetics for the commercial "Would I?"
Artists that Jan has personally made up include Jeff Bridges, Kevin Bacon, Rachel Weisz, Michelle Monaghan, Emma Thompson, Thandie Newton, Joely Richardson, Charlotte Rampling, Vanessa Redgrave, David Strathairn, Sam Worthington, Jean Reno, Colin Firth, Ciarán Hinds, Ned Beatty, Julia Ormond, Ian Holm, John Hurt, Tom Wilkinson, Dominic Cooper, Terry Jones, Oscar Isaacs, Bill Nighy, Kate Moss, Parker Posey, Stephen Fry, Kim Ross, Mark Rylance, Jennifer Saunders, Dawn French and Joanna Lumley.
Daniel Parker (Bafta award Winning Makeup Artist)

Role : Educator / Demonstrator
Location : Show floor
Time : Show Floor both days
Son of the great Hollywood make-up artist Charles Parker, Daniel was born into a world of make-up and design. At the age of 22 he designed his first movie, "Enemy Mine" directed by Wolfgang Peterson, and with this his first temporary tattoos. He soon earned the reputation for producing quality work with the greatest attention to detail.
Richard Redlefsen (Makeup Artist)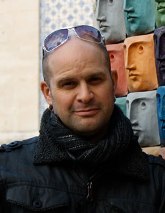 Role : Demonstrator,
Location : PPI Booth Sunday
Richard Redlefsen decided when he was 29, to pursue a career in professional makeup. Having already had makeup experience while dancing, Redlefsen attended the Elegance Makeup School in Los Angeles, California, from which he graduated in 1997. After doing makeup work for revenues such as San Jose Opera and San Jose Repertory Theater, Redlefsen moved to Budapest, Hungary, in 1998, where he spent two years working as a makeup artist of makeup effects artist on various Hungarian films, commercials and music videos.
A few months after returning to the United States in 2000, Redlefsen returned to Los Angeles and began working in Hollywood. Since then, his talents have been utilized on such films as Jeepers Creepers, Jeepers Creepers II,Underworld, Saw, Pirates of the Caribbean: Dead Man's Chest, Pirates of the Caribbean: At World's End, and Resident Evil: Extinction. He has also worked on such television shows as NCIS, CSI: Crime Scene Investigation, and Everybody Hates Chris.
In addition to Star Trek, Redlefsen recently worked as a special effects makeup artist on two other major motion pictures for Paramount Pictures, Indiana Jones and the Kingdom of the Crystal Skull (featuring Alan Dale and Pavel Lychnikoff) and G.I. Joe (starring Rachel Nichols). His other recent film credits include The Incredible Hulk (2008) and Underworld: The Rise of the Lycans (2009). Other credits are doing Jessica Alba`s beating makeups in The Killer Inside Me (2010),Grown Up (2010), Secretariat (2010), Resident Evil: Afterlife (2010), A Very Harold and Kumar Christmas (2011), Here Comes the Boom (2012), Oz:The Great and Powerful (2013) and Grown Ups 2 (2013). He worked on Russia`s largest budgeted film Stalingrad (2013) and Paraiso (2013) in Mexico City.
Over the years, Redlefsen has worked personally with such Star Trek guest stars as Lee Arenberg (on Pirates), James Avery (for the 2005 thriller Lethal Eviction), Diedrich Bader (on the 2004 horror movie Dead & Breakfast), Jonathan Banks (on the 2001 thriller Proximity), Tracy Middendorf (for the 2006 film El Cortez), Ron Perlman (for the 2002 action film Shakedown), Tony Todd (on the Dave Matthews Band music video for "Gravedigger"), Gabrielle Union (on the 2002 heist film Welcome to Collinwood), and Ray Wise (on Jeepers Creepers II).
Love Larson (Oscar Nominated Makeup Artist)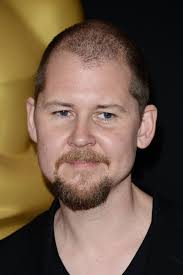 Role : Speaker
Location : TBA
Eva Elisabet von Bahr (Oscar Nominated Makeup Artist)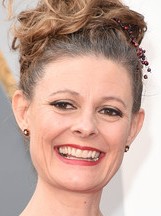 Role : Speaker
Location : TBA
Name: Corey Castellano (Makeup Artist)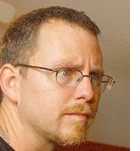 Role : Educator / Demonstrator
Location : Show floor
Time : Both Days
Joey Bevan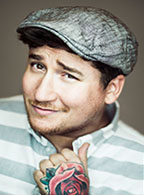 Role : Demonstrator , Speaker both days.
Location : Stage 1
Joey Bevan Fashion stylist, designer & hair stylist, Joey Bevan, is an established name in the fashion & beauty industry, working alongside celebrities and clients on the international music and fashion scene.



Joey's designs & styling has featured on British X Factor, Vogue IT, INSTYLE, MTA and many more fashion press, TV and music videos.

With a team of models, MUAs and Hair Stylists, Joey will be demonstrating how the different elements of the team need to work together, how best to communicate ideas and collaborate to achieve the final image. As a brilliant fashion stylist and designer himself, he has worked on hundreds of shoots and is full of tips on how to create a positive and productive work environment.
Giuseppe Cannas (Head of make up and wigs at the National Theatre)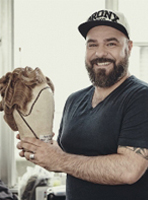 Role :Demonstrator, Educator
Location :TBA
Cannas joined the NT in 2011, having spent seven years with Disney Theatrical, setting up productions of The Lion King over three continents. Although born in the sleepy Sardinian town of Cagliani, his training began in London, at Hammersmith and West London College.
Cannas has a demanding managerial role at the National, where he reports directly to the Theatre's Head of Costume. Although he is in charge of a 10-strong department, with all the administrative and financial responsibilities that brings, he likes to keep his hand in, and enjoys "putting on his blacks and grabbing his pouch" to do make-up himself.
In the world of theatre and entertainment, the highly-skilled roles of make-up artist and wig-maker are intertwined, and most courses train people to do both. All the wigs used at the National are created from human hair and made especially for the relevant actors, which means that separate ones are also made for under-studies, too – even if they are rarely used. Coloured swatches, to help with orders, are stacked up in plastic boxes, and the wigs will usually be styled closer to the production itself, depending on what is required by the designer. Members of his team act as supervisors for individual productions.
Mark Sproston The Shave Doctor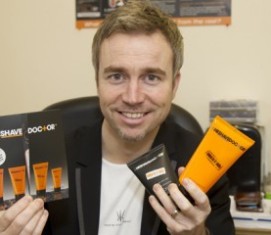 Role : Speaker Saturday,
Location : Show Floor, Stage 3
Time : TBA
Having worked with some of the big names in the men's shaving and skincare industry Mark's reputation earned him the nickname of the 'Shave Doc' and so in 2008 rebranded and called his business 'The Shavedoctor' which Mark is now known.
In 2010 he launched his first range of professional shaving products after 4 years of intensive research and are now stocked in many salons, spas and barber shops across the UK and Europe. His knowledge, area of expertise and credibility is now in demand from industry publications and is a regular contributor to 'Men's Magazine's, National Newspapers and demonstrates his skills at International Hair, Makeup and Beauty shows , 'Clothes Show Live' and top Music concerts and festival's. He is also in demand from TV and Radio lifestyle shows as a leading 'grooming expert'.
Dr Beryl De Souza
Dr Beryl De Souza is a Plastic Surgeon in London with a background in research and science and holds an Honorary Clinical Lectureship post in Plastic Surgery at Imperial Medical School. She holds a BSc in Biochemistry as a graduate of Chelsea College, University London. This was followed by a MPhil in Peripheral Nerve Regeneration at the Royal College of Surgeons of England, University of London. This prompted her to study Medicine and she is a graduate of St. Bartholomew's hospital, University London.
After working in Accident & Emergency she joined the Middlesex/University College Hospital surgical rotation going on to specialise in Plastic Surgery. She has sat on the Opportunities in Surgery Committee at the Royal College of Surgeons of England and is on the Medical Student Liaison committee. Dr. De Souza joined the Medical Women's Federation in 2005 and the important reason for her involvement in MWF is to try and facilitate a knowledge base and networking opportunity for women.
Dr. De Souza's specialist interest is in scars and in particular keloid scars.
Tina Earnshaw (Oscar Nominated Makeup Artist)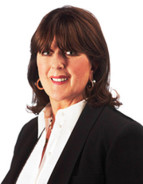 Role : Speaker
Location : On Stage 1, Show Floor ( Both days)
When Tina was a sixteen year old junior at the Max Factor salon in London's Bond Street, she was often starstruck – amazed to find herself in the same room as all the famous film stars that came in to get made up. What she didn't know then, was just how close to those famous faces she was going to get in the future…
Having acquired her professional qualifications on a BBC training course, she gained wide experience in TV, then moved on to fashion shoots with many of London's top photographers, before working on many of the iconic cinema and television commercials in the golden age of British advertising (working freelance, so she could bring up her 2 children). Once the children had grown, Tina was invited into the film world by Merchant Ivory – and has never looked back.
Now a highly sought after make-up artist Tina gets up-close and personal with some of the biggest stars in the business, on a regular basis – having worked with Kate Blanchet, Helena Bonham Carter, Gwyneth Paltrow, Penelope Cruz, Rachel Weisz, Jessica Chastain, Cameron Diaz, Nicole Kidman, Jennifer Connolly, Kate Winslet, Christian Bale, Matt Damon, Owen Wilson, Brad Pitt and Jude Law – to name just a few. Tina was nominated at the 70th Academy Awards for her work on the film Titanic in the category of Best Makeup. She shared her nomination with Greg Cannom and Simon Thompson. Tina a Hollywood favorite has worked on the sets of big movies like Titanic, Prometheus, MammaMia, Ever After, Spiderman 2, Sliding Doors, Exodus: Gods and Kings, The Martian to name a few. Tina has also worked with an enviable list of world-class photographers including David Bailey, Terry O'Neil, Richard Avedon, Herb Ritts, Tony McGee, Lord Snowdon, and Annie Leibovitz
Vera Mitchell (Hair and Wig designer)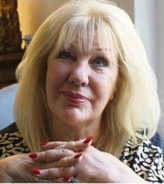 Role : Speaker
Location : Show Floor
Time : Both Days
Vera Mitchells amazing career spans 40 years and has seen her work as a hair stylist and wig-maker with a number of the world most famous actors. A close friend of movie legend Marlon Brando, who died in 2004 Vera worked on, Gandhi, A Passage to India, Empire of the Sun, The Last of the Mohicans, Heat, The Island of Dr. Moreau, The Saint, Red Planet, Ali, The Singing Detective, The League of Extraordinary Gentlemen, The Passion of the Christ, Miami Vice for a full list of the films and actors go to her IMDb page Vera Mitchell-IMDb
Amanda Green (Makeup Artist)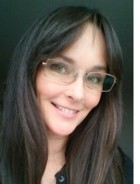 Role : Educator / Demonstrator
Location : Show floor
Time : Both Days
Amanda Green, make up artist and designer to some of the most famous faces on TV has created intensive professional makeup artist courses for anyone interested in learning the art of makeup.
Amanda has worked in the media industry for over 25 years and some of her clients include artists such as Graham Norton, John Malkovich, Alicia Silverstone, Alesha Dixon, Ricky Gervais, Beverley Knight, John Barrowman, Jay Sean, Tom Jones, Isabella Rossellini etc., the list goes on...
Stuart Bray (Makeup Artist)

Role : Educator / Demonstrator
Location : On Stage 1, Show floor (Both Days)
Stuart Bray is a freelance special effects makeup artist working in the film and television industry since 1994. He specialises in all the processes involved in making prosthetic appliances and make-up effects from design, sculpting, moulding, casting and application.
Jeanette Redmond (Barber)

Role : Educator / Demonstrator
Location : Show floor
Time : Show Floor both days
Jeanette RedmondJeanette Redmond has been working as a Hairdresser/Barber/Colour Specialist for Film/ TV Theatre sector for over 16 years……… Graduating as a Hair & Make Up Artist from UCA (London College fashion) 2000 Prior to coming into the industry Jeanette worked in salons & Barbers for 16 years in Chiswick, Kensington & Knightsbridge and is very proud to have assisted & worked alongside the very best in British Film Hairdressing Throughout her career Jeanette has used her transferable skills & knowledge and has worked as an IQA assessor & Educator in Hairdressing & Barbering, delivering the NVQ FRAMEWORK & Standards in both Further Eduction & Higher Education sectors. She also delivered Contemporary Hairdressing/Cutting & Period Barbering courses for Film & TV Degree courses at West Thames College & Northbrook College & Assessed work at UCA London College of Fashion. Jeanette still runs a full column 2 days a week at a plush salon near Ealing Studios, as their Creative Art Director/Barber & Colour Specialist
Phil Briggs (Make-up Artist & Skin Camouflage Practitioner)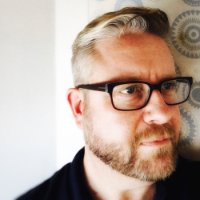 Role :Educator
Location :Stage 1, Show Floor
Phil has been a make-up artist for the past 19 years and added Skin Camouflage work to his skillset after completing the British Association of Skin Camouflage Diploma in 2010.
Phil has worked extensively in television news occupying the role of Head of Make-up at ITN for 11 years.
Two years ago Phil transferred to the world of freelancing to further explore the very rewarding side of Skin Camouflage work. He has helped hundreds of clients to face the world with improved confidence following one of his Skin Camouflage consultations.
He also finds that the skill of Skin Camouflage influences his make-up techniques every day.'
All artist booking's are provisional and subject to cancellation at short notice due to work commitments. We must stress that if an artist cannot attend United Makeup Artists expo the organisers shall not accept this as a reason for an attendee wishing to cancel or requesting a refund. All e-tickets are purchased subject to our terms and conditions and are non refundable under any circumstance